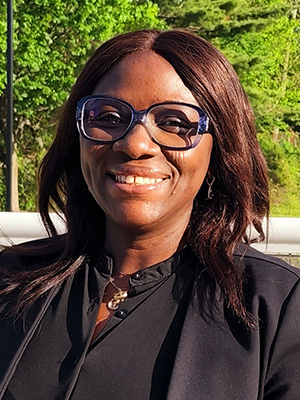 Patience Akugue
"I am a graduate of the MS and DNP programs of the UConn School of Nursing. After graduating with my BSN from the University of St. Joseph in 2015, I moved on to work in a medical-surgical unit at Hartford Hospital. Six months into my nursing career, I knew I wanted to do more. I wanted to impact my patients in a different way, by providing primary care in the community. I had the option of getting my MS from St. Joseph's FNP program, but I chose UConn for its reputation and the opportunity for an easy clinical placement process. I must say that I never regretted my decision. UConn's FNP program has shaped me into a passionate and efficient nurse practitioner.
Everyone in the School of Nursing have been immensely helpful. My special appreciation to Dr. Annette Jakubisin-Konicki and Dr. Elwell. They knew my needs before I conceived them. They made my experience at UConn phenomenal. They encouraged me to apply to scholarships and grants and supported me through my DNP project and publication. They encouraged and recommended me to apply for the graduate assistant position, thereby offering me an opportunity to experience teaching. I am proud to be a double Husky!"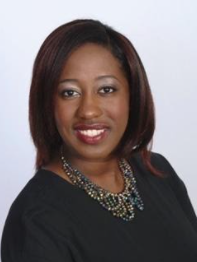 Vanessa Bolling
"As a triple Husky, receiving my BS in 2010, MS (FNP track) in 2015, and DNP in 2021 from UConn, I can confidently state that the School of Nursing prepares nurses for a bright future in the profession. Before the start of the FNP program, I was a motivated RN in a local city hospital aspiring for more autonomy in the medical field with interests in preventative care and working with individuals and families across the lifespan. I learned that UConn's FNP program would prepare me to do just that and so began my FNP journey! After completion of the program, I was appropriately positioned to begin preparation for state boards and function in the role of a novice FNP. Courses were applicable to the care I would provide, and faculty was very supportive. This, with the combination of the student community, made my personal goals in receiving all three degrees attainable. Successful completion of this program is a guarantee when you desire it, and the School of Nursing community helps to make this happen."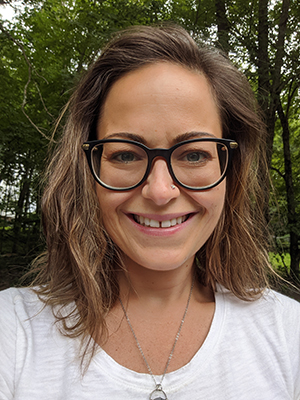 Angela Pianka
"UConn's FNP program made becoming an FNP attainable. I worked as a floor nurse on a post-op/medical floor for seven years and truly enjoyed it, but wanted to go further in my career. UConn's FNP program was a perfect next step. During the program I was able to continue working full time and start my family, all while obtaining an excellent education. The supportive and approachable faculty made juggling my life much more manageable. The curriculum and versatile clinical opportunities the program provided prepared me well for my new role as an FNP."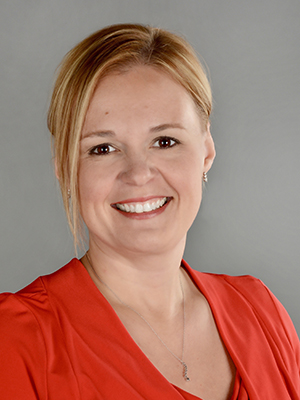 "After a 15 year nursing career I knew I wanted to do more. I also knew that one day I wanted to teach and pass my knowledge to younger nurses, which is why I'm now currently pursuing my Doctor of Nursing Practice degree at UConn while working as an FNP in a primary care office.
One of the most impactful aspects of the FNP master's program for me were clinical rotations. The program allows you to choose your own site depending on our area of interest. Also, my professors were always available, whether to discuss an academic question, offer advice on clinical rotations, or assist with final projects.
I find that UConn provides an ideal setting in which to collaborate and build relationships with future nurses, MDs, pharmacists, and researchers. Since I've been in the medical field for a good number of years, I was aware of UConn students' good reputation at clinical sites due their advanced knowledge, clinical experiences, and work ethic, and am proud to continue this reputation."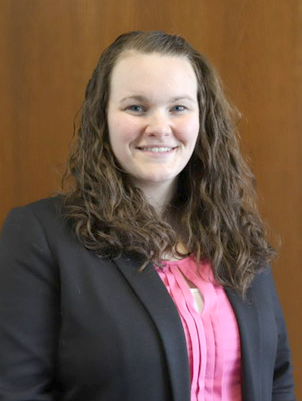 "After serving as a U.S. Navy Nurse Corps Officer in a primary care clinic, I knew I wanted to be a family nurse practitioner. The school of nursing at the University of Connecticut is professional and welcoming to new students. I learned a great deal and feel I couldn't have been better prepared to provide quality care to my patients. As an adult learner, having the option to complete the master's degree and work as a nurse practitioner while pursuing the doctoral degree has provided a better work-life balance and better prepared me for doctoral studies."